---
---
LIMITED TIME ONLY! NOT SOLD IN STORES


50% OFF NOW!
Click "Add to Cart" To Get Yours!
Stop wasting money and fix anything by yourself!
Fix anything with the wonderfully handy and easy-to-use FiberFix Repair Wrap. 100% waterproof, the wrap bonds to any surface and hardens like steel, fixing up broken tools, pipes, gears, and more!!
FiberFix Repair Wrap - 100x Stronger Than Duct Tape!
FiberFix combines industrial-strength fibers and specialized resin into a repair wrap that hardens like steel—providing a permanent fix. Simply activate the repair wrap in water, wrap tightly around the broken object, and your item will be repaired within 10-15 minutes. Don't replace it, FiberFix it!!
Cure Time:

 

5-10 minutes (the warmer the water the faster the cure)
Water Pressure Rating:

 

Up to 60 PSI
Temperature Rating:

 

Between -30° F and 300° F
Sandable & Paintable?:

 

Yes!
Applications:

 

Water pipes, garden and shop tools, furniture frames, hoses, outdoor gear, camping equipment, sporting equipment...and much more!
Now You Can Fix Anything!
Leaky Pipes
Easily seal off water leaks in hoses or small pipes.
FiberFix Repair Wrap
is rated to hold 60 PSI of water pressure.
Broken Tools
FiberFix Repair Wrap
can be used to permanently repair broken household and outdoor objects, including tools, tent poles, fishing rods, and similar objects.
Broken Furniture
You can even sand and paint over the wrap when it is done setting.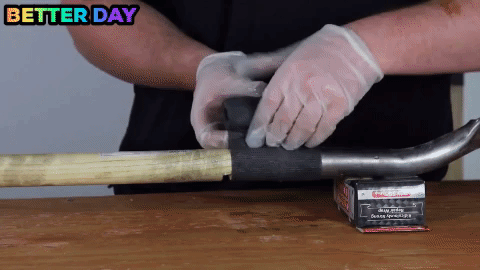 FiberFix Heat Wrap
For High Temperature Repairs
FiberFix
Heat Wrap is the direct cousin of the Repair Wrap, but can withstand higher temperatures. With the Heat Wrap, you also dip the wrap in water to activate the resin. However, after wrapping around the broken object, heat must be applied to accelerate the curing time. In as little as 1 hour, your high temperature object is fixed!
Temperature Rating:

 

Up to 850°F!
Cure Time:

 

Between 1-5 hours (depending on amount of heat applied)
Sandable & Paintable?:

 

Yes!
Applications:

 

Exhaust pipes, hot water pipes, and other high temperature repairs 
FiberFix Rigid Patch
Hardens Like Steel
FiberFix Rigid Patch is the other cousin of the Repair Wrap- a fiberglass patch for permanent repairs on flat or hard-to-wrap surfaces. Simply apply the patch over the hole and expose to sunlight or UV light (but don't expose before applying!). In 3-5 minutes after exposure, the patch will cure!
Cure Time:

 

5-10 minutes (depending on amount of sunlight/UV exposure)
What Surfaces Will It Work On?:

 

Any rigid surface (will not work on flexible surfaces such as fabrics or highly bendable plastic)
Sandable/Paintable?:

 

Yes!
Applications:

 

Rain gutters, fences, garbage barrels, water tanks, boats, canoes, automotive body, and much more!
FiberFix Tape
Virtually Un-Tearable Tape
FiberFix Tape is the strongest all-purpose tape on the planet! Made with woven fibers and anti-moisture laminate, 10x Tape is the tape you use for jobs to last! 10x Tape is ten times stronger than duct tape, and virtually un-tearable. But don't worry, we provide a blade for easy application.
Super Strength:

 

Ten times stronger than duct tape
Weight Bearing:

 

Virtually un-tearable
Knife Included:

 

Blade included in roll for easy application
Water Resistant:

 

Tape is reinforced with laminate for ultra resistance
FiberFix Total Repair Glue
Light Accelerated Super Glue
FiberFix Total Repair introduces a specially formulated super glue gel that can be instantly cured by blue light. What's even better is that the blue light is included! Use Total Repair to bond objects instantly, seal cracks and fill gaps in seconds, and rebuild broken sections of objects.
Instant Cure:

 

Shine included light on glue for instant cure
Totally Repair:

 

Bond, Fill, Seal, & Build
Shadow Cure:

 

Total Repair glue can cure with and without the light
FiberFix Extreme Glue
Extreme Glue for Extreme Jobs
FiberFix Extreme brings you the strongest super glue gel that also provides a flexible fix for your more elastic repairs. Simply apply a thin amount of the glue to one surface, press and hold surfaces together for 30-60 seconds, and then don't handle for 5 minutes. The glue is fully cured after 24 hours.
Ultra Strong:

 

Withstands up to 2600 lbs of force
Fast Formula: Cures in as little as 30 seconds
Flex Bond:

 

Flexes with more elastic repairs such as shoe soles
Multi Surface:

 

Bonds to metal, glass, rubber, rock, wood, and more!
Size: (approx.): 1250 * 50 millimeters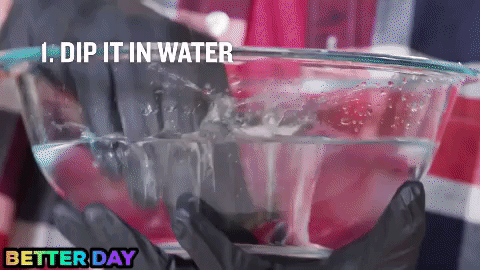 ---